Final!
They started as friendly competitors...
David Grace [ENG] is the winner of the Vienna Snooker Open 2017. It's a shame that someone has to finish with less points resp. frames at the end. Nigel Bond [ENG] showed his great character fighting throughout the match, as well as in the whole tournament and at most as a Runner Up. Receiving the paycheck of 1700€.
The payday for for the "Amazing Grace" harvested him 2500€.
The match itself was refereed by C. Fock which got him a coffee! :-) The honorably people refereeing the VSO2017 matches did their job all well too.
Detail scores: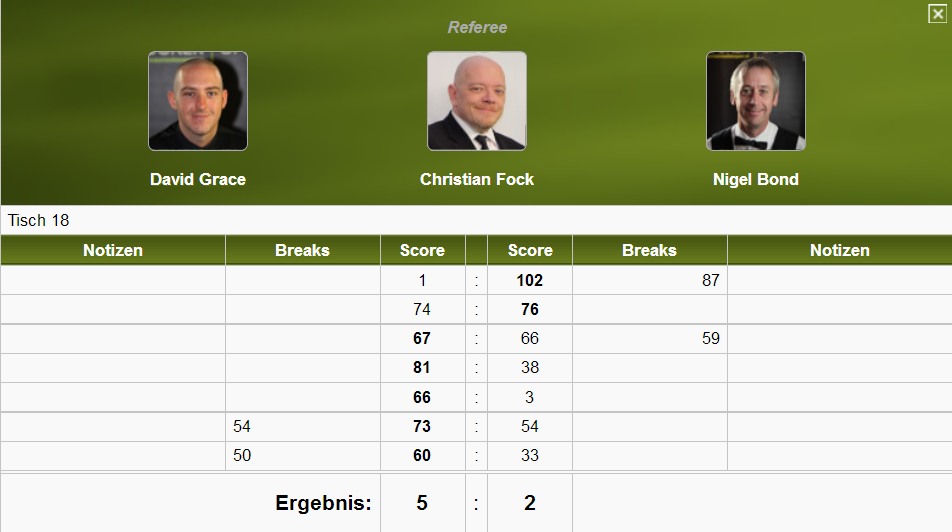 The hole tournament founded on the good spirit of competitors, organization, helping hands and last not least of the effort of sponsors. Without each of them and in total all together it could not be such a great tournament. Thank you all.
Final words: congratulation from all to David Grace, he is a great champion!
See you again in 2018 - save the date. Easy to recognize for snookerians: save the first weekend after the World Championship.
That is one Junior! The pride of Austrian Snooker.
Florian Nüßle, only 16 years old kicked out Ross Muir (sorry Ross), played his fist tournament century (104c). He played marvelous these days at the Vienna Snooker Open, like he did all the last months, which earned him the number one spot in the Austrian Snooker Ranking and the Austrian Championship.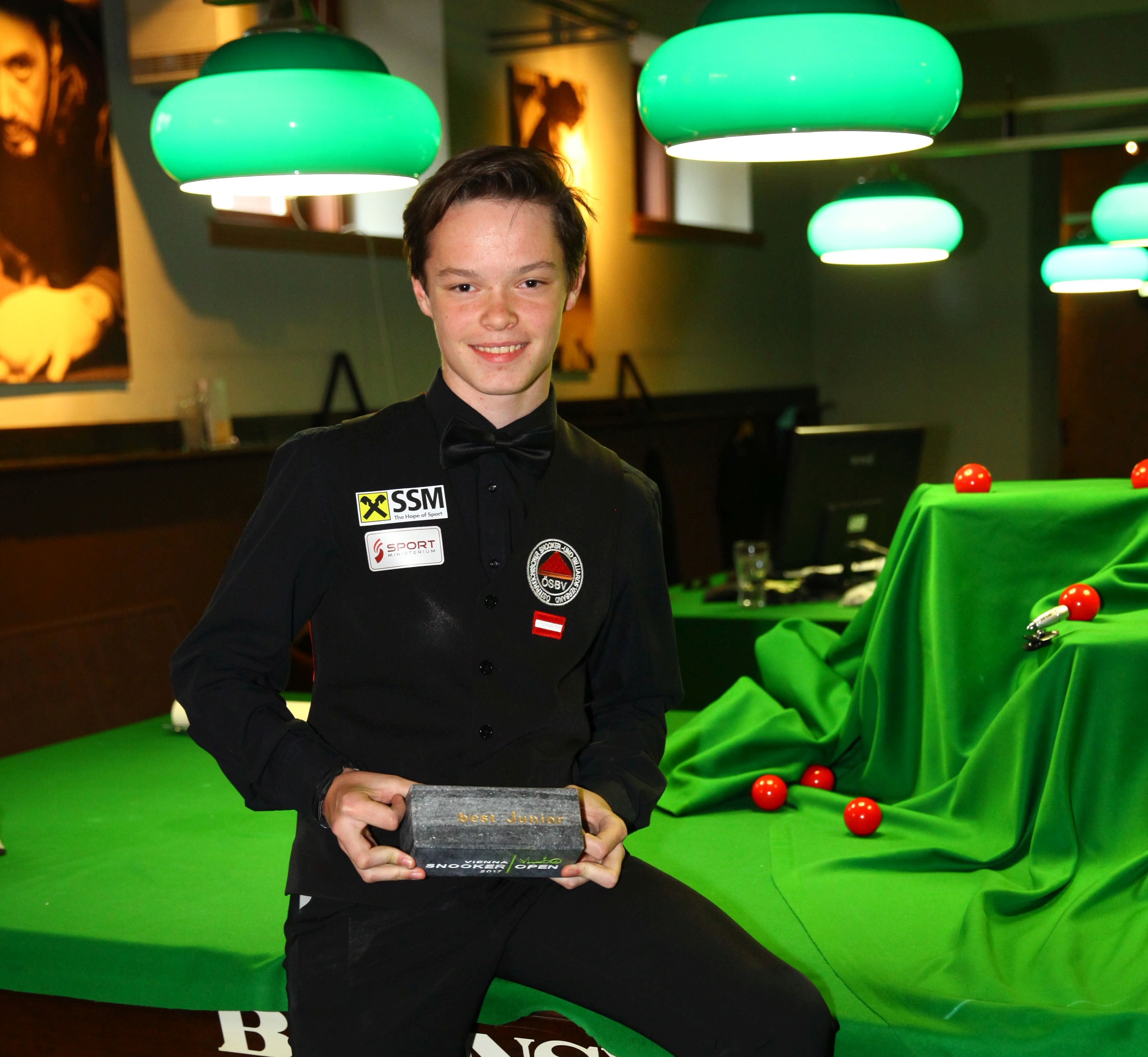 The BEST JUNIOR of the Vienna Snooker Open 2017: Florian Nüßle [AUT]
Sunday - High noon
Well, the big showdown is at 6pm, but the quarters are now and den stands are already crowded. Along the camera of the local broadcaster ORF, they have a great viewing place on the matches. Take a coffee, a drink, late breakfast - just enjoy.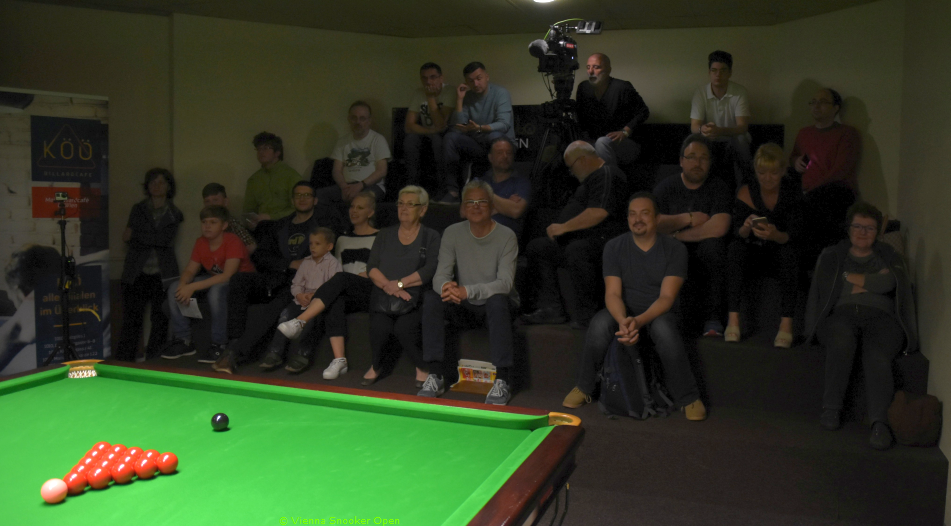 Saturday
Well, that's it for day 3 @ the Vienna Snooker Open. Some people are out dancing, some watch football, some drink, some eat, some think Saturday evening is boring. Not in Vienna! This weekend we have the Vienna Snooker Open 2017 and furthermore we have the players' party. Pros, amateurs, helping hands, referees.
Oh! Yes! Before there was a tournament. Austria's snooker tournament of the year.
We are proud of the good spirit, and all are having a lot of fun. The spectators as well as the referees saw classic matches with high breaks. Btw. the highest break so far is a 137c from Tom Ford ex aequo with Nigel Bond. Btw II: total of 8 centuries until now.
Still in are:
   Mark King
   Tom Ford
   Mark Joyce
   David Grace
   Alex. Ursenbacher
   Florian Nüßle
   Bjorn Haneveer
   Nigel Bond
 The quarters start at high noon. Semis at 2:30pm.
The final starts at 18h. Pass by, travel to Vienna, whatever you do, what miles to go, watch the final at the sight. The entry is free, there is NO EXCUSE not to be on the stands.