Final is the End!
At the beginning there was a respotted black - at the end there were some interviews.
In between an absorbing match, that showed Snooker as its best. Ross Muir from Scotland and Michael Georgiou playing for Cypres gave their best. Twists and steals produced a winner whose great ambition though fairness forced Ross on the Runner Up spot. It's a pity, that there can't be two winners. Finally Michael scored more and is the winner of the 2018 edition of the Vienna Snooker Open! Two and a half thousand Euros is the prize money for him, 1700 Euros for Ross.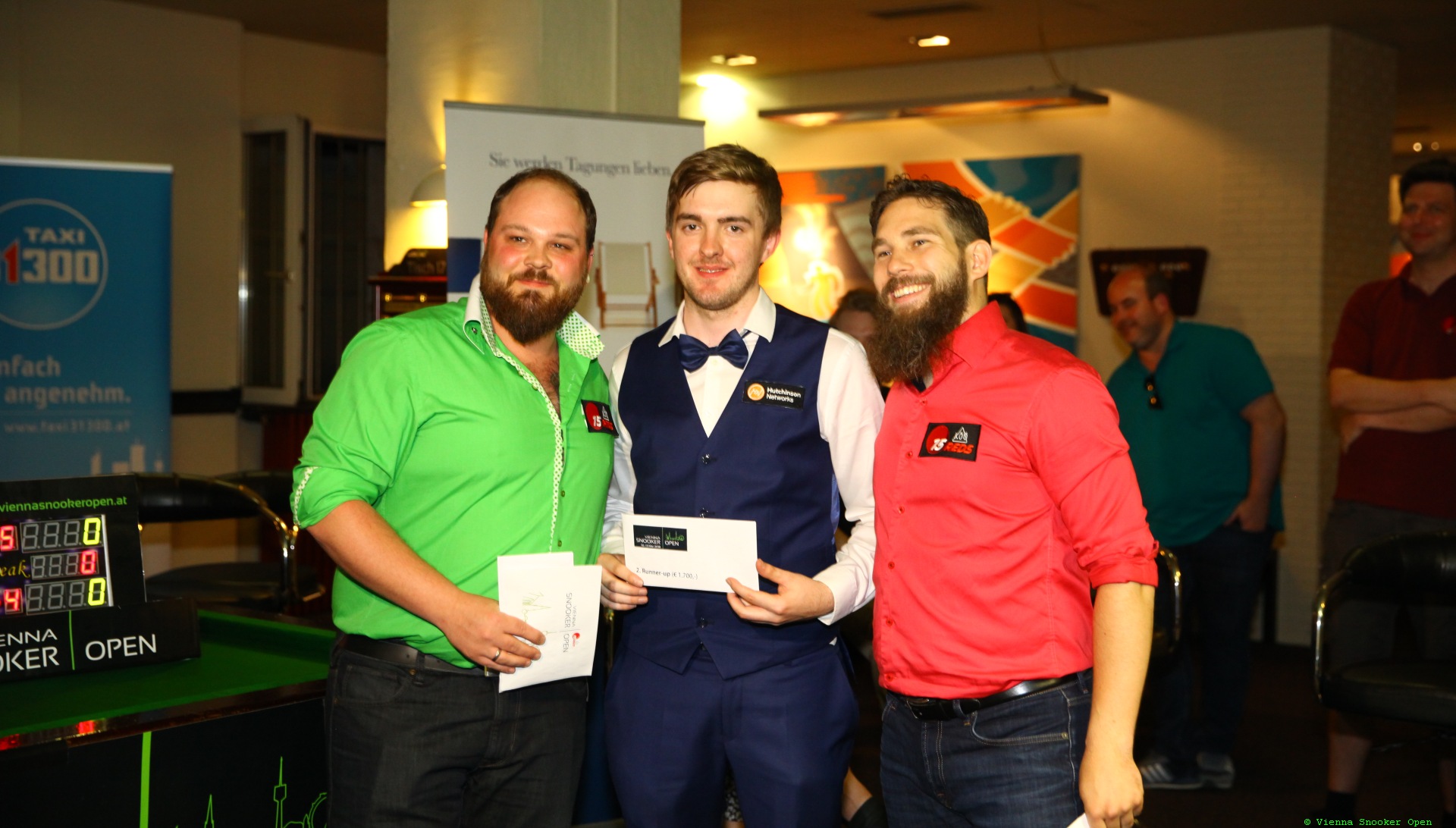 Join this tournament 2019 either as a player, spectator - maybe as partner..
Enjoy Snooker until then!