Don't mess with him!
...the man in charge!
Ch. Fock, not Al P.
Some impressions of day one...
Nigel Bond vs. Alex Tröster
Tom Ford relaxing after good wins...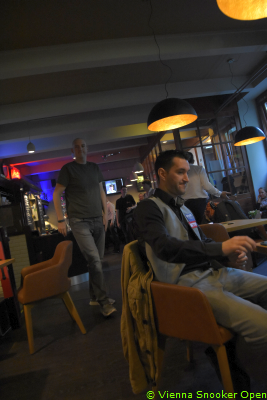 Bjorn Haneveer having a chat with Alexander Ursenbacher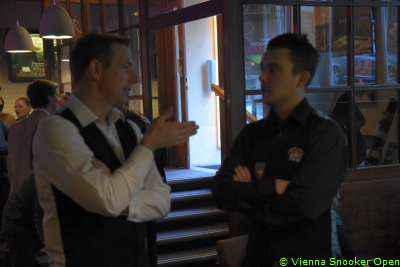 They have the 147s!
Alex Ursenbacher and Tom Ford played a 147 this year. Tom Ford at the German Masters, Alex at the 3 Kings Open in Austria.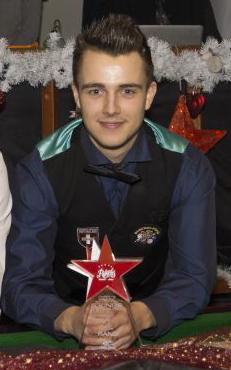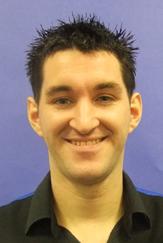 Come on boys—play it again—smile again!
Want to see Mark King live?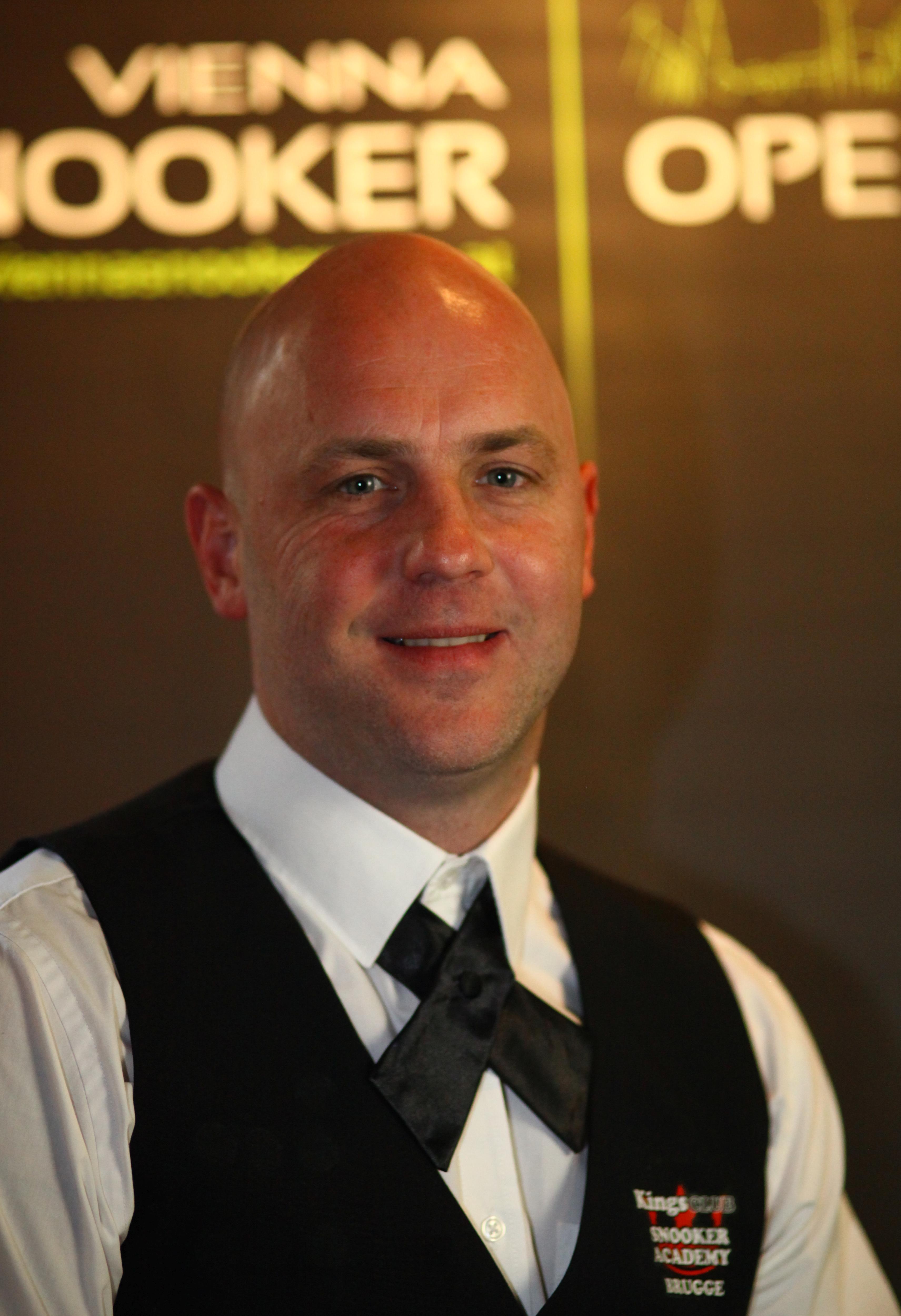 See him in Vienna! Live, close to watch too—at the Vienna Snooker Open. 
Mark King is not anybody. He won last year's Northern Ireland Open against Barry Hawkings in nerve-racking style—remember this pink/black situation? 
He stood at Top-WR #11.
He won the Vienna Snooker Open twice: 2013 and 2014. Can he do it again this year?