Final: Florian Nüßle - your Vienna Snooker Open Champion 2023!
Fantastic Florian did it! Florian Nüßle defeated Lukas Kleckers in the final of the Vienna Snooker Open 2023 pretty dominant with 5-0. From the beginning Florian was fully focused and in his groove. He played an 89 break in the first frame and followed it up with 50 & 52 in the next 2 frames. Florian went into the break with a commanding 4-0 lead. Lukas just couldn't find his rhythm and luck wasn't on his side most of the time. After the break, Florian played himself one step closer to the big triumph with a 51. Lukas tried to fight back somehow, but it just wasn't meant to be for the 26-year-old German from Essen. At the award ceremony, he said how much he enjoyed the event and that he plans to come back next year.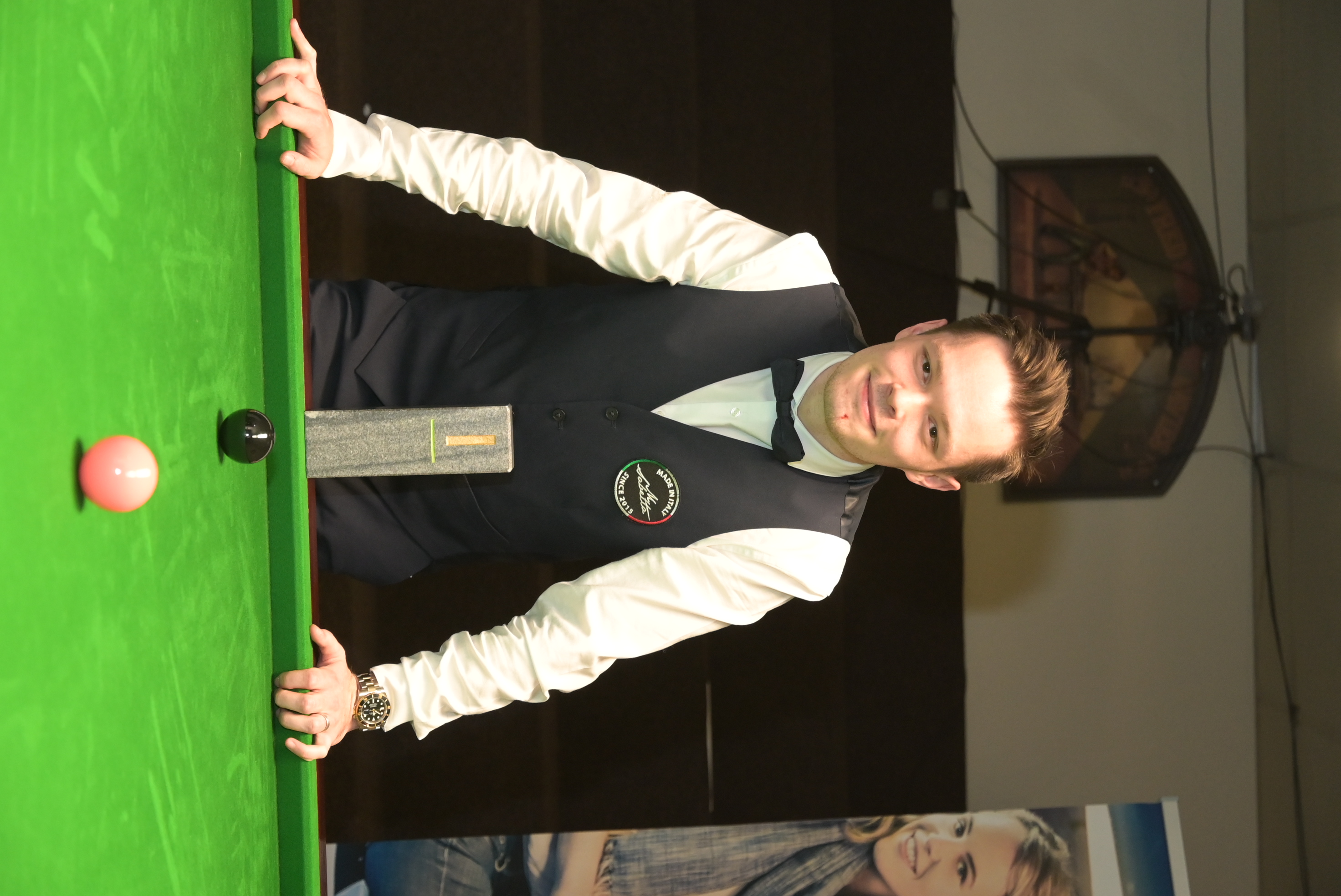 Florian said in the winner's interview that by winning the Vienna Snooker Open, he achieved one of his bigger goals of winning a international tournament with a strong field of participants in Austria. This is probably the biggest win of Florians Career after his triumph at the U21 Amateur World Championships. The VSO team & the 15Reds warmly congratulate Florian on the tournament win and Lukas on a fantastic tournament as well!
Many thanks to the KÖÖ 7 and their hardworking staff, the 15 Reds Snooker Club, the sponsors, all professional and amateur players, the fans and especially to the entire VSO team for making this event possible!